01/27/2022
LuvTrails partners with Gear Attic for exciting donor rewards
FORT COLLINS, CO –  There's a new kid on the LuvTrails block and it promises to change the micro-donation landscape quite dramatically.
At the start of the new year, the popular online store, The Gear Attic (thegearattic.com), has partnered with LuvTrails-Trailcare – the only micro-donation application for actual trail users – to offer a great reward to users of the LuvTrails mobile app and the innovative Trailcare per-mile donation tool.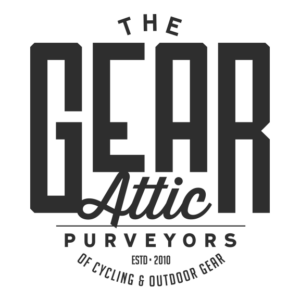 Starting today* The Gear Attic offers a discount to every trail user that downloads the free LuvTrails app (iOS and Android) or sign up at Trailcare (www.trail.care) and link their Strava activities for per-mile donations.
No donation is required to qualify for the initial 10% discount at the online store. That first discount code will apply to every subsequent sale on the website as long as the user is active on the app or keep their Strava-accounts linked at Trailcare.
And when the trail user reaches the donation threshold of $15 to volunteer trail organizations listed on the LuvTrails app and Trailcare a second much bigger reward will be triggered – a full 20% discount on the cool stuff in the store. (For more information and terms that apply, visit the LuvTrails-Gear Attic page.)
"The Gear Attic is stoked to partner with LuvTrails-Trailcare," says Eric Murphy, owner of the very successful online cycling and outdoor gear store operating out of Athens, Georgia. "This platform revolutionizes how trail users can very easily support the trails we all enjoy. Most of us simply do not have the time to pick up a shovel to build and maintain them.
"LuvTrails-Trailcare makes it easy for trail users to donate directly to the organizations that are out there doing the hard work on everyone's behalf. We want to support their efforts by rewarding trail users who give back to the trail volunteers," says Murphy.
Hugh Moran, newly-appointed LuvTrails-Trailcare SE Regional Manager, says partnering with The Gear Attic as a national rewards partner is a no-brainer.
"They're not only engaged in their local community by collaborating with organizations like their local SORBA-Athens, but they also want to support trail groups and users across the country by offering an immediate discount for signing up with LuvTrails-Trailcare. They see it as a win-win-win: for the trail groups, for trail users, and for their expanding product line in biking and outdoor recreation," says Moran.
The app is free in the app stores and it cost nothing to sign up at Trailcare.  There are more rewards partners listed on the app (See the Trail Head page) and local rewards partners will be added as they join the platform.
* Applies in the US only.