02/10/2022
TORC partnership expands per-mile donations from Triad to Triangle
CHAPEL HILL, NC – Trail users – mountain bikers, runners, hikers, walkers, equestrians – of the Piedmont Triad and Central North Carolina metropolitan areas now have a tool in their hands to donate directly to the most active non-profit, volunteer trail organizations in the region.
This comes with the conclusion of the latest partnership between LuvTrails-Trailcare and Triangle Off-Road Cyclists (TORC), a volunteer-run 501(c)(3) nonprofit, dedicated to ensuring the future of mountain biking in the Triangle (Raleigh-Durham-Chapel Hill) area of North Carolina.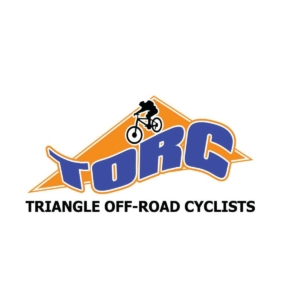 Most of the region's most popular soft-surface trails north and south of the I-40, from Winston-Salem in the west to Chapel Hill and Raleigh in the east, are now
#geofenced
for Strava-linked per-mile donations.
This means if you are a trail user and have signed up at
www.trail.care
for donations per mile to trail groups you could give back everywhere you do your activities in the region.
Like their neighbors to the west TORC advocates for mountain biking through the promotion of responsible riding, establishment and maintenance of mountain biking trails, and preservation of North Carolina's natural resources. Together all the groups work extremely hard to establish more trails in the Triangle and the Triad.
Sign up at Trailcare and support their work throughout the region.
This announcement follows the recent launch of the revamped LuvTrails-Trailcare donor rewards program. Trail users are now rewarded just for signing up at Trailcare or downloading the LuvTrails App with a 10% discount from our newest rewards partner, The Gear Attic. Go to
thegearattic.com/pages/luvtrails
for more information.
This complements the already popular rewards presented weekly by Cognative MTB with huge discounts for up to 25% on the total checkout basket at their store https://www.cognativemtb.com. This program will be extended with another national partner soon to be announced.