LuvTrails joins Asheville on Bikes for a month-long fundraising event
ASHEVILLE, NC – LuvTrails-Trailcare of Fort Collins, CO, has partnered with the non-profit bike advocacy organization, Asheville on Bikes (AoB) of Asheville, NC, to host LuvTrails Challenge – Asheville City, a fundraising event during the month of May that will utilize Trailcare, a geolocation-based donation platform.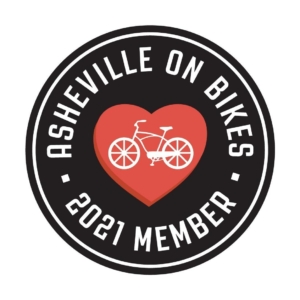 The company's unique Strava-linked Trailcare donation tool allows event participants to sign up for per-mile donations when they ride within the geofenced areas where trail volunteers build and maintain the trails. This is the first time that LuvTrails partners with an urban-focused, non-profit bicycling group that advocates for bike-safe city streets, bike lanes, more urban soft-surface trails, and linking city park trails, safe streets, and public transportation to encourage urban bike commuting.
To coincide with National Bike Month, LuvTrails Challenge – Asheville City will kick off at midnight on May 1st, 2022, and end at midnight on May 31st. Participants will ride in the designated geofenced areas in Asheville City Limits while Trailcare will track their mileage and donations for the duration of the month-long fundraising event.
AoB hopes to increase the adoption of the Trailcare tool by cyclists in Western North Carolina not just for the event but also throughout the year when people venture outdoors on city trails and streets.
To take part in the event cyclists can sign up at https://trail.care (registration is free!) and then ride as much as they like within Asheville City Limits during May.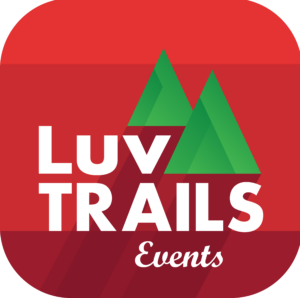 There are great prizes at stake from Liberty Bicycles, TREK Asheville Store, KASK sport, WTB, Blackburn Design, SRAM/Zipp, The Gear Attic, Cognative MTB, Asheville Trails & Taps, and AoB. Participants' progress will be displayed on a real-time Trailcare Leaderboard tracking Most Miles (cumulatively) by participants throughout the event, as well as a Leaderboard of Top Donors. Both will go live at midnight on May 1st.
The Trailcare tool is now being adopted nationwide as an easy way for volunteer trail and advocacy organizations to receive small donations from actual trail users, whether mountain biking on well-maintained, soft-surface trails, trail running and hiking in national and state forests and parks, or engaging in commuter cycling and walking along urban trails and streets. More than a hundred non-profit, volunteer organizations have adopted the Trailcare tool to date and five of them operate in Western North Carolina.
For all the information about the LuvTrails Challenge – Asheville City and how to sign up for the event go to https://luvtrails.com/event/aob
For more information about AoB and the good work they are doing visit their website at Asheville on Bikes.