LuvTrails teams up with HAMR for Fall Fest
AFTER a decade-long hiatus the HAMR Fall Fest in Huntsville, AL is back with a vengeance. Lots of exciting activities are planned for the weekend of 6 – 8 October at Monte Sano State Park, like Strava-based bike races, donation challenges, most miles competitions, shuttles, demo bikes, group rides, scavenger hunts, poker rides, games, music, food, swag, and more.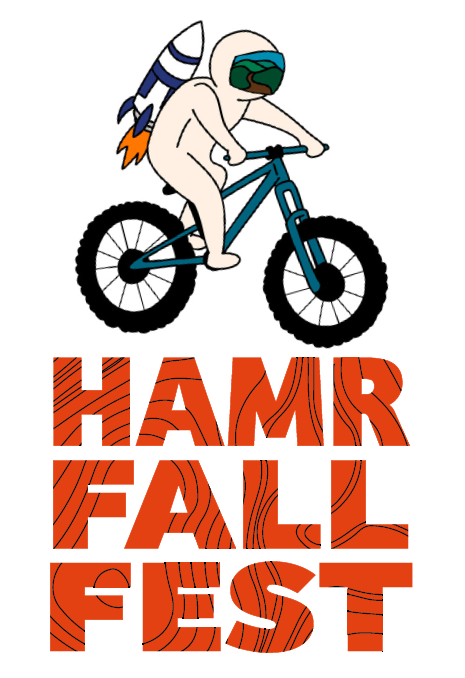 HAMR (Huntsville Area Mountain Bike Riders) is a chapter of the Southern Off-road Bicycling Association (SORBA) and partnered with LuvTrails-Trailcare to use the unique Strava-based Trailcare donation app for fundraising for trail maintenance in Monte Sano and several other parks in and around Huntsville. During the Fall Fest participants will be encouraged to use the Trailcare app to donate to HAMR by riding (and/or running and hiking) in the park and recording their activities.
Thousands of Trailcare users all over the country are using the app extensively to donate small amounts per mile to listed volunteer trail groups. After the event app users can continue donating to HAMR when they do their outdoor activities on local trails. The app also lists tens of thousands of miles of maintained trails in more than half of the United States and is in the process of adding more trails on a daily basis. People from neighboring states who already use the app will be able to join in the fun at the Fall Fest and donate to HAMR.
Trailcare created two leaderboards for the event – a "Top Donor" leaderboard for participants who use the app to donate to HAMR during the two days of the Fest, and a "Most Miles" leaderboard for those who want to see how many miles they can ride in the park during the event. In both categories participants' Strava activities will be used to update the leaderboards in real time. Winners will be announced Sunday afternoon at the prizegiving. Once the event starts the donations pledged and miles completed will be displayed on the leaderboards, which will be live on HAMR's Trailcare webpage here.
For more information about the Fall Fest visit the event page. 
Participants who want to sign up for the Trailcare donation app can get all the information here.  People can sign up from today to make sure they are ready for the event.
#luvtrails #trailcare #hamr #huntsvillealabama #fallfest #montesanostatepark #traildonations #permiledonations #trailvolunteers #trails #mtb #trailrunning #moretrailsclosetohome #givewhereyouride #bikefestival