LuvTrails and SORBA partner for fundraising challenge
FORT COLLINS, CO – LuvTrails-Trailcare and the Southern Off-Road Bicycle Association (SORBA) have partnered to bring the LuvTrails SORBA Challenge this Spring.
From April 10th until May 31st participants can ride and donate to participating SORBA chapters to increase their chances of winning. This is a seven-week-long virtual event to coincide with the SORBA Camp in April and National Bike Month in May 2023. It will last for 52 days and will allow participants to ride, run, hike, and walk as much as they like within the "geofenced" trails maintained by SORBA Chapters.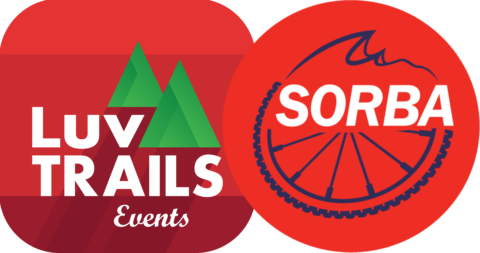 SORBA is a non-profit trail advocacy organization with 47 Chapters in seven states–Alabama, Florida, Georgia, Mississippi, North Carolina, South Carolina, and Tennessee. Through advocacy, education, and resource sharing, SORBA envisions a future where mountain biking is at the center of healthy, economically vibrant, and environmentally sustainable communities throughout the Southeast, with well-planned, accessible, and progressive trail systems.
When you sign up for the LuvTrails SORBA Challenge at www.trail.care and link your Strava account you also pledge an amount per mile as a donation to SORBA Chapters. After you record a ride on Strava (must be public), you are sent an email to confirm your donation for that ride. The number of miles you ride in 52 days multiplied by the amount you pledged per mile will determine the total donation at the end of the event.
Everything comes down to the choice and effort of each individual participant and you have total control over your final donation. Lots of great prizes and rewards are on offer for the Top Donors and Most Miles completed.
Thanks to the generosity of event sponsors supportive of SORBA and trail advocacy–and their love for the cycling community of the Southeast–we'll hand out great prizes to lots of participants, from top-notch cycling gear and accessories to substantial discounts at outdoor lifestyle stores.
For more information on the Challenge visit the Events page.
Source: SORBA
#luvtrails #sorba #trailcare #traildonations #permiledonations #fundraising #sevenstates #sorbacamp #nationalbikemonth #morepeopleonbikes #moretrailsnearhome #trailvolunteers #givewhereyouride