Strava-linked per-mile donations
Follow the 5 easy steps below to get started
Step 1:  Go to www.trail.care – click on the orange Strava link.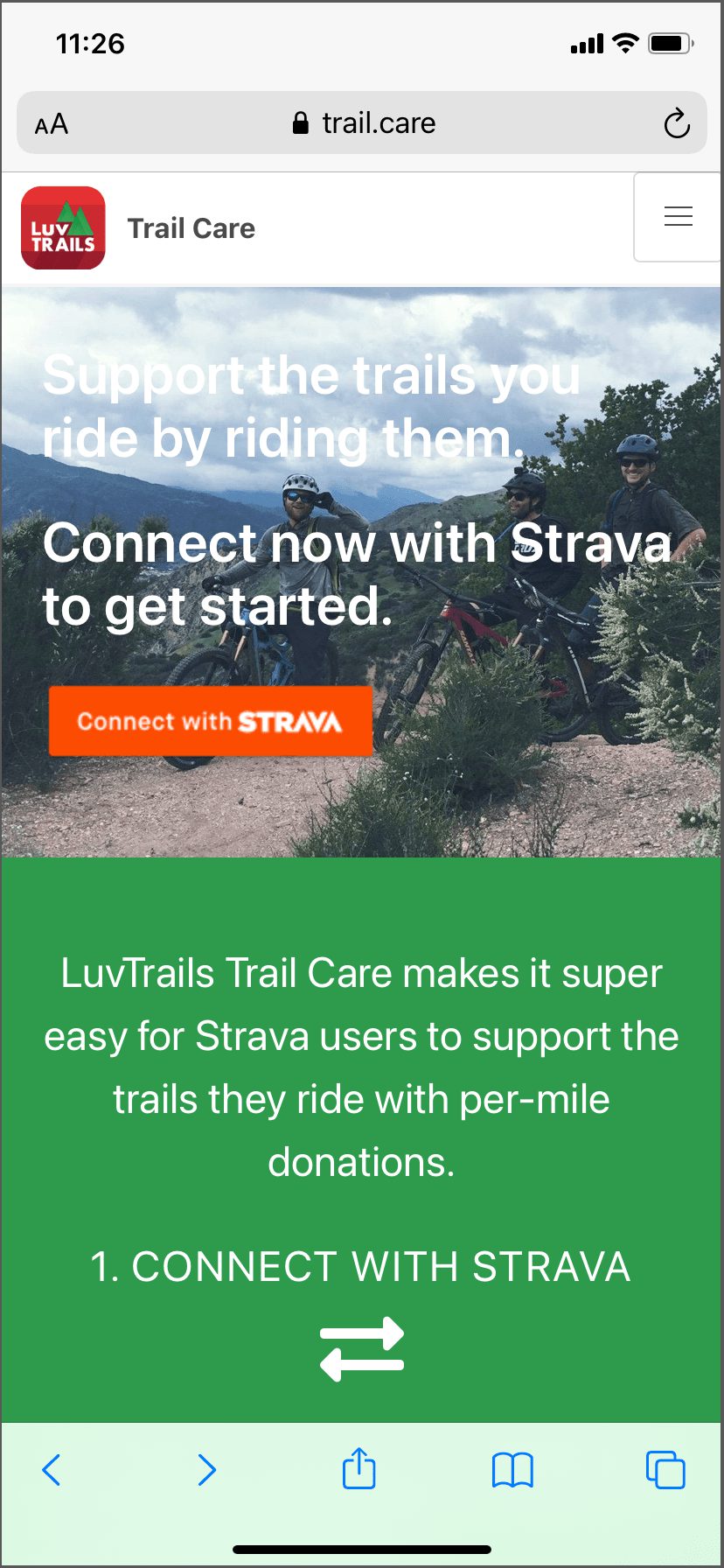 Step 2:  Tick the boxes and authorize them by clicking on the orange "Authorize" tab.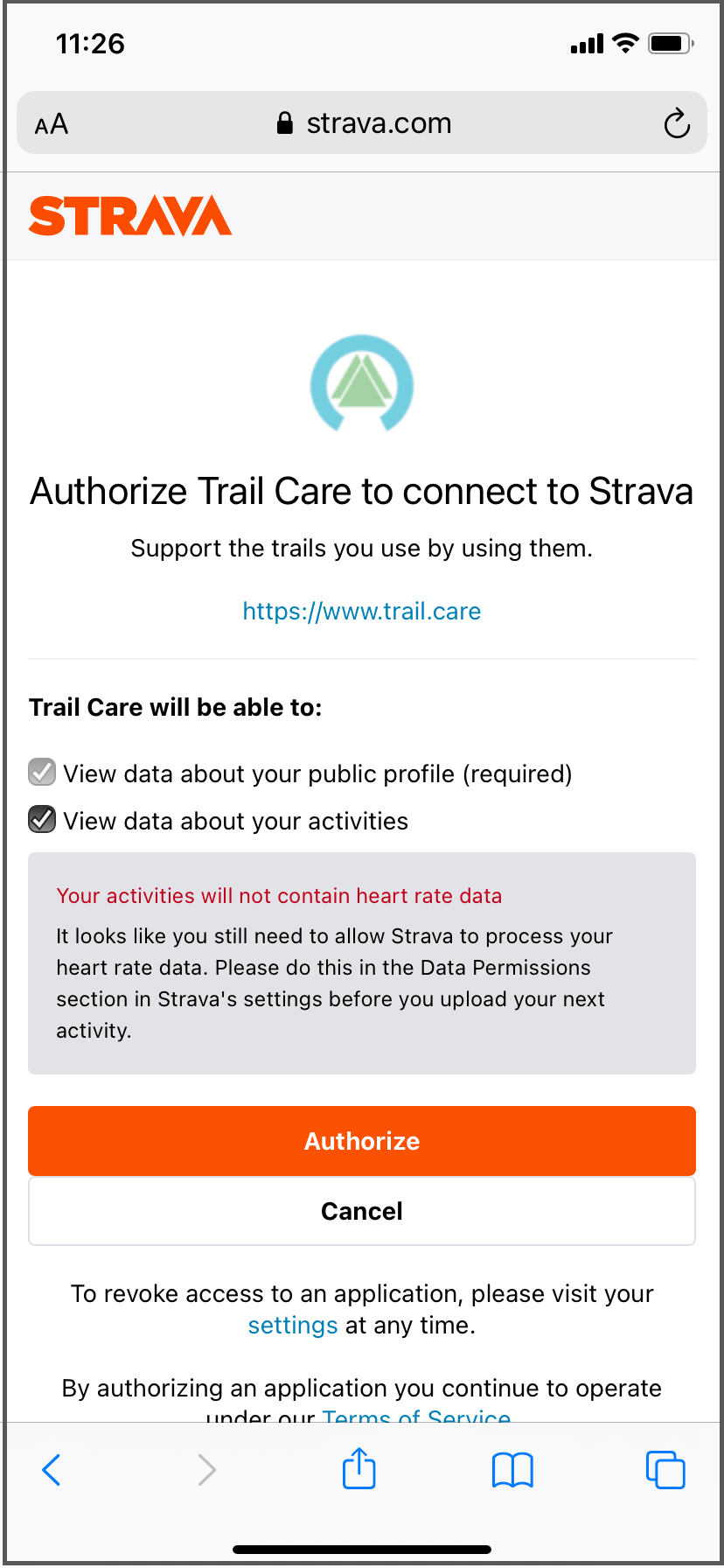 Step 3: Enter the same email that you use to log in to your Strava account and click "Add email".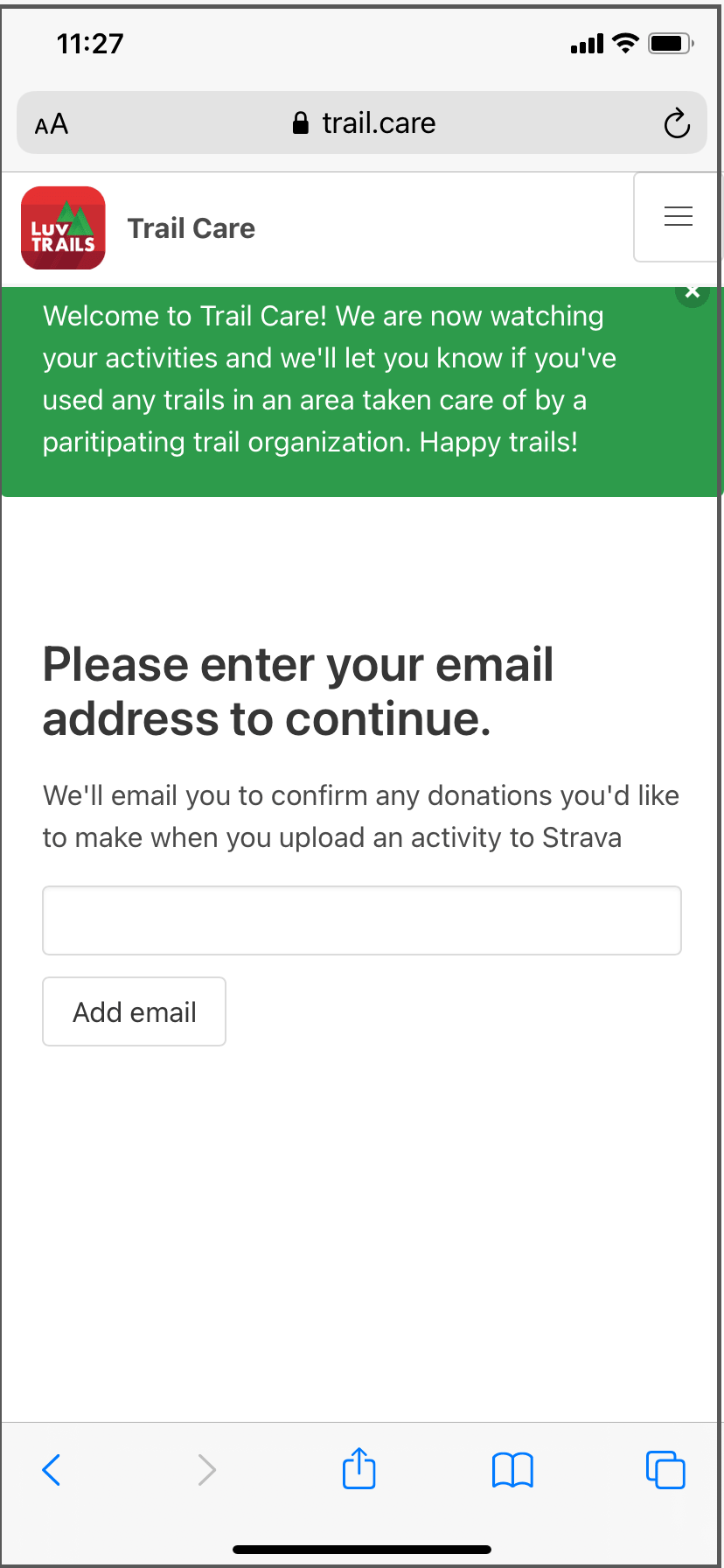 Step 4:  Add a debit or credit card to which your donation will be charged.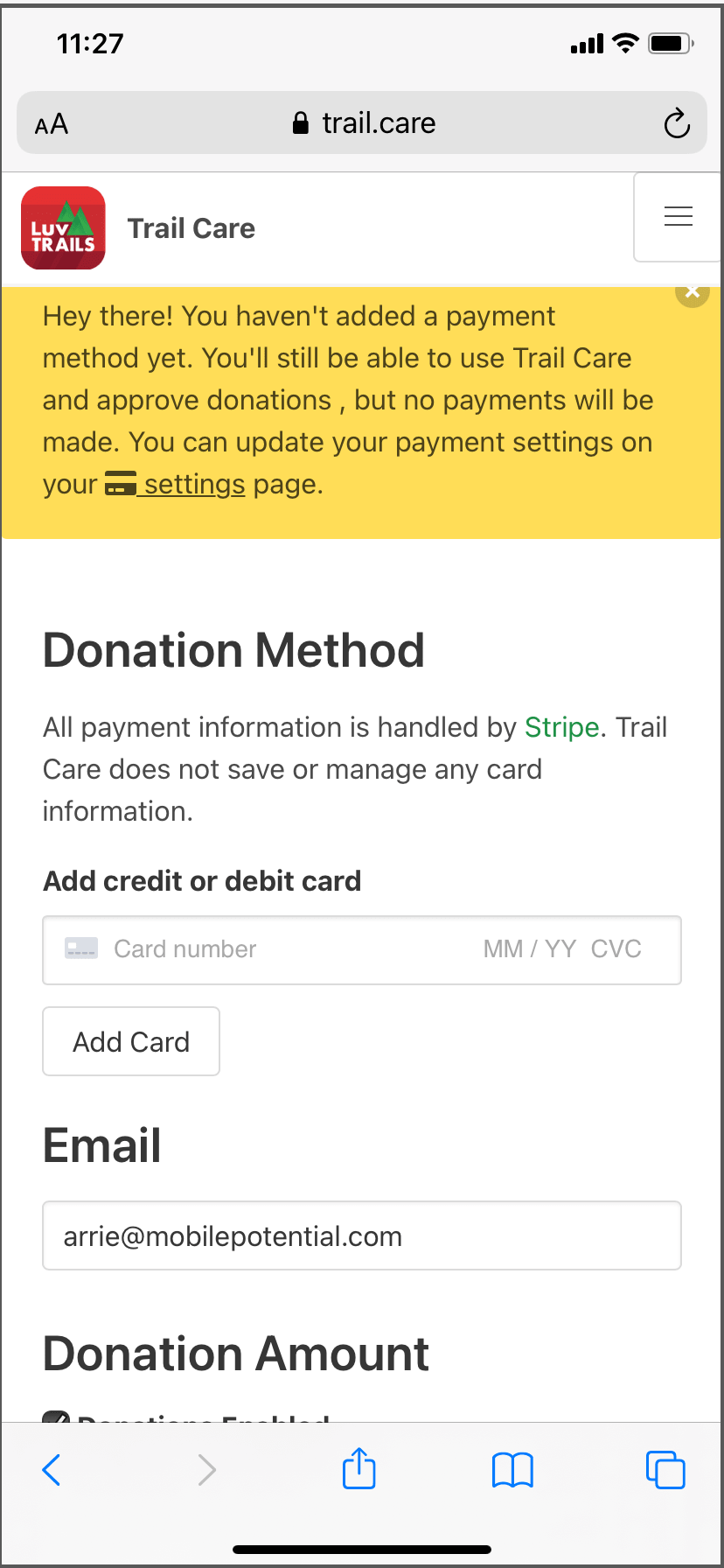 Step 5:  On the same page, tick the "Donations Enabled" box and fill in the amount (cents) per mile you will donate. Click on "Update Preferences".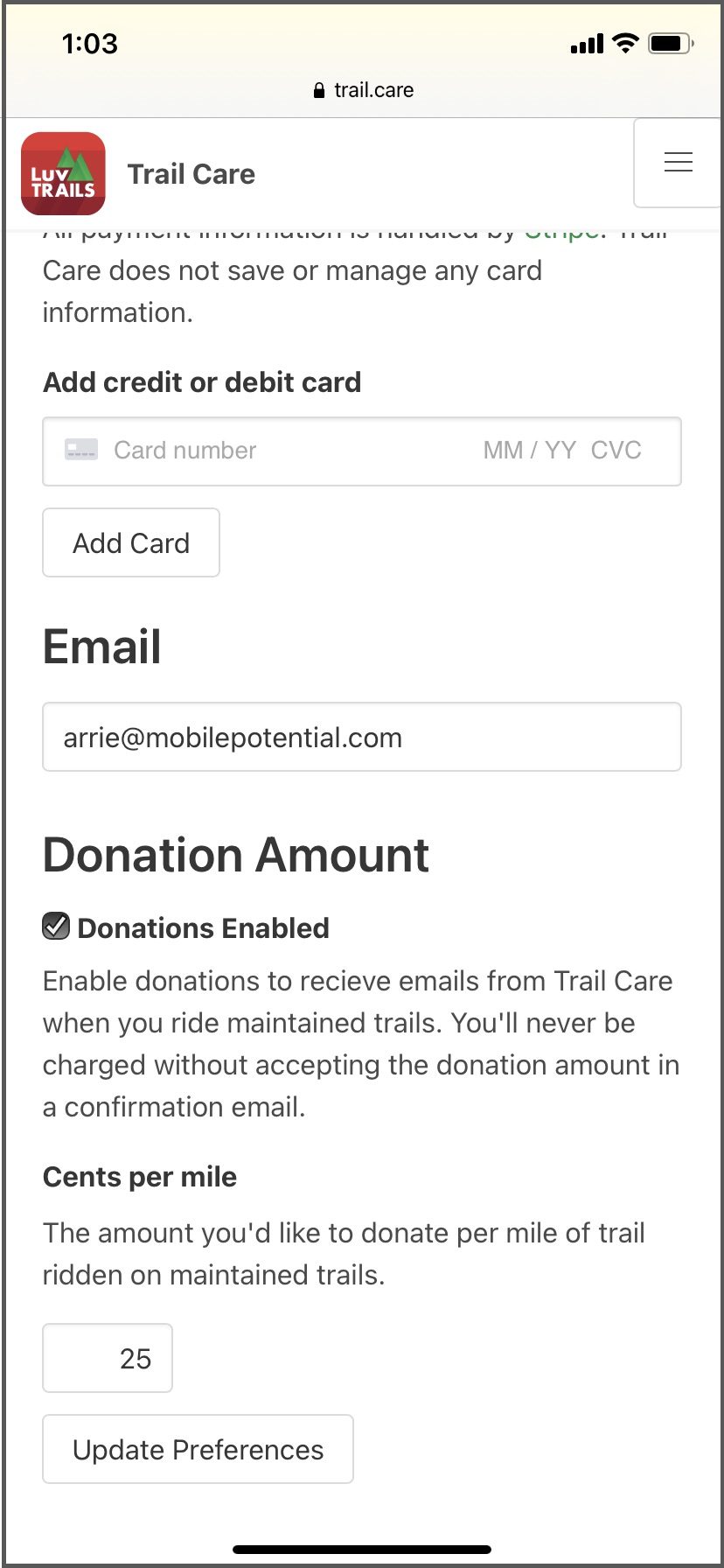 You are set to go! 
Watch this video for more information: