WNC guided bike tours now on LuvTrails-Trailcare rewards menu
ASHEVILLE, NC. – One of the positive effects of the Covid pandemic is the way it pushed people to explore local and far-away outdoor recreation opportunities. Local urban and soft-surface mountain trails were the big "beneficiaries" of this push, not to mention the outdoor gear and bicycle industry.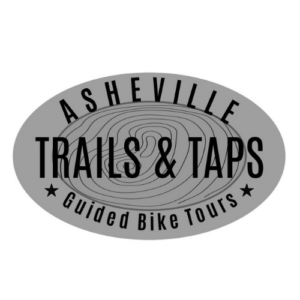 But it also had a pull-factor: the more people discovered the wonder of their local trails the more they became aware of trails further away from home, and they started traveling across state lines and bought better equipment for mountain biking, gravel biking, hiking, trail running and walking, not to mention all the paraphernalia that goes with these outdoor adventures, like add-ons for their kids and pets.
One of the needs created by this rush to the trails was to be better-skilled mountain bike riders. There is nothing like discovering new trails on your bike in formerly unexplored places. And then experiencing the satisfaction of conquering more difficult and technical trails and sharing your new adventures with family and friends, and riding buddies at the local club.
And this is where LuvTrails-Trailcare's newest national rewards partner enters the scene. For those "newbie" trail users that have always wanted to mountain bike on trails but felt intimidated Asheville Trails & Taps – Guided Bike Tours (AVL T&T) offers great opportunities to achieve their goals and overcome fears of crashing by building confidence in their riding.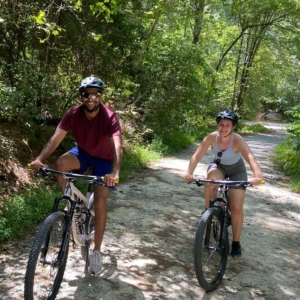 But once you have the necessary confidence, skills, and tools, AVL T&T is there (in Western North Carolina) to take trail users on exciting mountain expeditions in the famous Pisgah National Forest and Dupont State Forest. Or if you are more into the urban environment they will even combine the mountains with an arts and brewery exploration in downtown Asheville!
AVL T&T owner Nick Christofalos says: "We are totally stoked to team up with LuvTrails-Trailcare as a national rewards partner. We all use trails but most of us simply do not have the time or even know-how when it comes to trail maintenance.
"LuvTrails-Trailcare makes it easy for trail users to donate directly to the organizations that are out there doing the hard work on everyone's behalf. I truly believe that riding on trails with your mountain bike fulfills a zen need. LuvTrails can keep the fulfillment alive by supporting trail preservation," says Christofalos.
LuvTrails-Trailcare SE Regional Manager Hugh Moran welcomed AVL T&T as their third national rewards partner, joining Cognative MTB and The Gear Attic.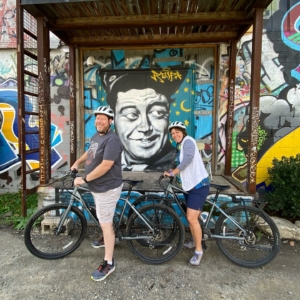 "Asheville Trails & Taps cares deeply about the Asheville area trails that are essential to their mountain bike guiding business. With over 400 miles of trails in the region, having a knowledgeable and skilled guide is a huge benefit we're excited to offer to LuvTrails-Trailcare users.
"Plus, it's an easy way for visiting mountain bikers to support the iconic trails they travel from afar to enjoy and shred," says Moran.
AVL T&T offers to all new trail users that download and register on the LuvTrails mobile app or sign up at Trailcare (www.trail.care) a 10% discount on all their guided mountain bike tours and "101 MTB skills training classes".
And if you donate $15 and more to any listed volunteer trail organization of your choice AVL T&T offers a 20% discount on those same bike tours and classes. A case of the more you give, the more you gain.
#luvtrails #trailcare #rewards #traildonations #ashevillenc #ashevilletrailsandtaps #avlbiketours #trailadvocacy #trailmaintenance #trailguides #trailskills #discounts #givewhereyouride #givengain #pisgahnf #dupontsf #brevardnc #oldfortnc